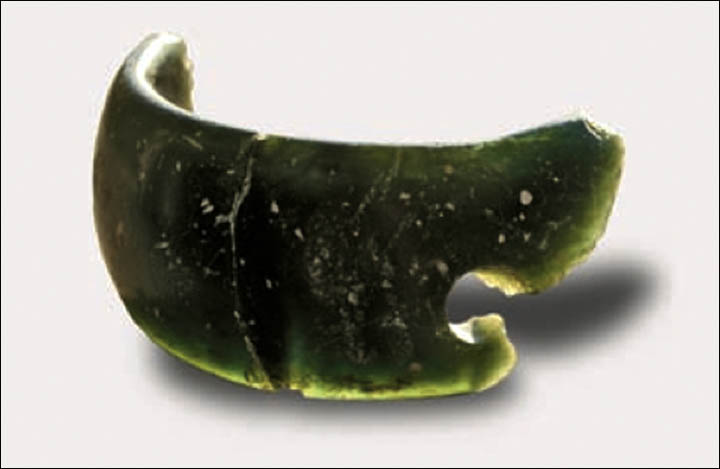 The cave is named after a mysterious extinct branch of humanity called the Denisovans, who are believed to have lived in and around the Altai Mountains of eastern Russia.
After studying the genomes the ancient Denisovans, scientists have found some similar genetic features in the the modern-day people of East Asia, reinforcing the theory that they co-existed and possibly interbred with the human race's ancestors the Neanderthals.
Prior to the bracelet's discovery, it was believed that Denisovans were more primitive than their Neanderthal cousins, however, the intricacies and skill required to make the jewellery throw that theory into question.
Digital Journal report that experiments on the bracelet have ruled out the possibility that it was crafted by homo sapiens or Neanderthals, with scientists confident that the item was created 30, 000 years before the beginning of the Stone Age.
'The bracelet is stunning – in bright sunlight it reflects the sun rays, at night by the fire it casts a deep shade of green,' said Anatoly Derevyanko, Director of the Institute of Archaeology and Ethnography in Novosibirsk, part of the Siberian Branch of the Russian Academy of Sciences.